EUROPEAN FAMILY THERAPY ASSOCIATION
CONNECTING FAMILY THERAPISTS AND TRAINERS
Born in 1951 he is a cybernetician, an anthropologist and a clinical psychologist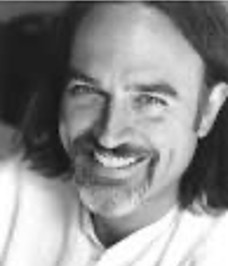 Born in 1951 he is a cybernetician, an anthropologist and a clinical psychologist. He has witnessed the ancient healing traditions all around the world and considers himself an improvisational performer and a spiritual healer, as well as a very creative clinician. He worked in many Institutes and Universities, among which the Ackerman Institute of Family Therapy in New York City, where he taught and served as the director of research. He has founded now with his wife The Keeney Institute for Healing. Among his books: Aesthetics of Change (1983), Mind in Therapy (1985), The Creative Therapist (2009).
Umberta Telfener: It was a rainy night, I was in New York with Boscolo and Cecchin, it must have been October 1983.  They had to give a seminar at the Ackerman Institute and I was accompanying them as one of the teachers in training at their Institute. They told me we would go out to dinner with "an exceptional man". I had no expectations but I instead entered a tornado: conversations, ideas, piano playing, it has been an ongoing expressive happening that revolved any possible category making, interpretation, narration. I felt flabbergasted by his energy and by the creativity of the exchange. It takes great discipline to be wild and creatively unruly in a transformative way, his mind allows him to do so.
The conversation went on, I read his book Aesthetics of Change (1983) that I still consider one of the best systemic books out; Keeney wrote a chapter for my first book (Systemic Therapies, 1983, in italian) and I feel we had for a long time connected interests on shamans and spirituality. This passion brought us in different parts of the world on a similar even if distant path.
We were born in the same year but I consider him a master. 
We had both been invited to the Gordon Conference by Heinz, we had to have a conversation on systemic psychotherapy the three together. I remember I was terrified to sit and perform between these two seducing men: they would have tried to seduce the public eating me up as if I was a chiken wing. The night before I dreamt I was not finding the room and I was late for my presentation. When the morning they welcomed me in the room with a big smile I tried to have faith in both of them and I was right. That morning during our common presentation there was always one of them stepping at my side and protecting me from the other. They took turns and I survived.