EUROPEAN FAMILY THERAPY ASSOCIATION
CONNECTING FAMILY THERAPISTS AND TRAINERS
Psychologist, family psychotherapist specialized in serious eating disorders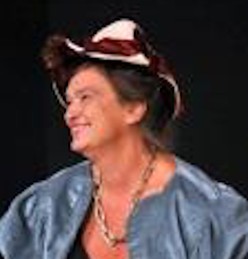 Imelda McCarthy: I heard her called the 'Mother of Family Therapy' in Stockholm once, but to me she is my friend. When I think of her and our times together, 'generosity' and 'love' come to mind.  In generosity she has opened her home to many of the greats of our field, Lynn Hoffman, Luigi and Gianfranco, Peter Lang and Martin Little, Humberto Maturana and of course myself and my buddies of the Fifth Province Associates, – Nollaig Byrne and Phil Kearney. She introduced us all to her Sweden friends and to professionals around her country. She also founded the Stockholm Association for Family therapy in 1978 and, through her interest in the ideas and practices of the Milan Centre, she invited Ernst Salamon and his friend, the late Klas Grevelius to form a team with her to see families. The AGS Commission Model was born in Artillerigatan in Stockholm to serve both families were anorexia/bulimia and child protection were challenges.
I was introduced to 'her girls', those young people who were challenged by Anorexia and Bulimia whom she has  always dedicated her professional life to.       But mostly we hung out, conversed, walked the streets of her Stockholm and my Dublin, visited 'her' island home,  had posh lunches at the beautiful Opera Cafe – mostly the scrumptious Jansson's Temptation for me – lots of cream, anchovies and laughter.   I have skipped the light fantastic with Mia – in Sweden, in Finland, in Norway, in Ireland, in England, in the States, in Italy and …. in Thailand where we bought 'plastic flowers'!  Will I mention the hot tub drinks in Galveston with other renegades ….. or the time we missed our flight to the ski slopes of Sweden!!!!
I heard Mia for the first time around 1987 competently speak about the iatrogenic risk in psychotherapy (the risk that the process worsened not due to the severity of the person and her/his symptoms but due to the process of therapy itself) and fell in love with this idea. I wrote one book on the subject (1998) and many articles (the last in english in 2022). Thanks Mia!