EUROPEAN FAMILY THERAPY ASSOCIATION
CONNECTING FAMILY THERAPISTS AND TRAINERS
(1936–2007) MD, Ph.D., Psychiatrist, Professor of Social Psychiatry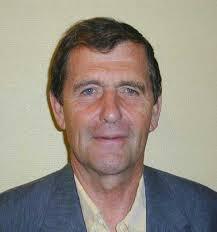 (1936–2007) MD, Ph.D., Psychiatrist, Professor of Social Psychiatry at the Institute of Community Medicine, University of Tromso, Norway, recognized worldwide for the contribution of the Reflecting Team (RT). Former Board Member of the Taos Institute.
Kyriaki Polychroni: The first time I met Tom Andersen was in Athens at the IFTA Conference in 1996, where I was a small part of the organizing team. I was in my early 40's at that time and I was so excited in having a conversation personally with him. And then – I couldn't believe it – he started flirting with me … with those beautiful blue eyes and that seductive tone of voice! I was so surprised, yet felt happily flattered …. I later learned that he was quite "a ladies' man" and flirted with many, many women. 
The second time was in 2004 at the IFTA Conference in Istanbul – here I came to admire his political outspokenness. It was almost 3 years after the bombing of the Twin Towers in New York, yet all presentations, particularly from the American colleagues, were referring to "9/11". When Tom got up to deliver his Keynote, he started off by very firmly asking the participants to refrain from using the term "9/11" but, rather, refer to this particular tragic event as 'September 11, 2001'. He said that the US did not have the right to adopt this day as if it was only theirs. He went on to list other international events that have taken place on this day over the years:
– In 1962 the Cuban missile crisis began
– Chile's President Salvador Allende's murder in 1973
– In 1982 the international forces that were guaranteeing the safety of Palestinian refugees following Israel's Invasion of Lebanon left Beirut after which several thousand refugees were massacred in the refugee camps by Phalange forces
– The impeachment of President Bill Clinton in 1998
– And many, many more…
The last time I met Tom was at the 1990's KCC conference in Cambridge, UK. He gave me the honor of participating in my workshop on "Intergenerationally transmitted Inner Voices", a theme I was very interested in at the time. I can still remember the genuine interest he actively demonstrated in understanding my ideas and the respect he showed me with his comments. He was certainly a very gracious man.