EUROPEAN FAMILY THERAPY ASSOCIATION
CONNECTING FAMILY THERAPISTS AND TRAINERS
Psychiatrist and psychotherapist. Founder of the "Review Terapia Familiar" in Argentina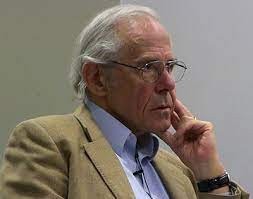 Psychiatrist and psychotherapist. Founder of the "Review Terapia Familiar" in Argentina; Director from 1978 to 1993. First President of the Sociedad Argentina de Terapia Familiar (1978-1983). He then arrived in Italy. Since 1999, he is on the staff of the School of Psychotherapy "Mara Selvini" in Milano. Among his many interests is multiple family therapy.
Matteo Selvini: He arrived in Italy in 1988, looking for a stable and secure life for his four children, leaving a prestigious career and an excellent reputation in Buenos Ayres. He went to live in Macerata, his wife's country of origin. A truly difficult leap from a cosmopolitan metropolis to the Italian province!
My mom knew him well, Alfredo had invited her to Argentina years before, she admired him very much as a professional and also as a man, she called him « el' hidalgo« . It therefore became natural to invite him to collaborate with us in Milan.
Precisely at the end of the nineties, Mara gradually retired and Alfredo took her place, as our mentor and adviser. And not only that, in the early 2000s a large number of our colleagues and students entered therapy with him. We lived precisely the experience of the enlargement to significant family members, we lived this experience through the students and this convinced us to introduce the multifamily in the personal training path (genogram) of our school. An experience that has continued to excite us for seventeen years!