EUROPEAN FAMILY THERAPY ASSOCIATION
CONNECTING FAMILY THERAPISTS AND TRAINERS
(1947-2019), Psychiatrist, pioneer of family therapy.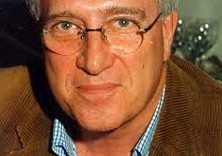 (1947-2019) Psychiatrist, pioneer of family therapy. Founding member and director for 30 years of the Florence Institute of Family Therapy (ITFF), Italy. President of EFTA until his untimely death.
Gianpaolo Lombardi: I was a psychiatry student wishing to enroll in postgraduate school at The Institute of Family Therapy of Florence.
I was very excited and frankly I had never studied family therapy, so in front of the Institute entrance, meeting Rodolfo for the first time, I raised my hands and said to him: « I'd like to fix the selection interview for the school, but I don't know anything of family therapy« ; Rodolfo's answer: « Well you have the maximum possible potential« . Many years later I became the Director of the school. This was Rodolfo for me.
Giuseppe Ruggiero: In recent years our friendship had become more intense and authentic. More than friends, we felt we were like brothers: we shared dinners, projects, dreams, entire holiday periods between the Tuscan countryside and the sea that washes my city, of which Rodolfo was particularly fond. Like two children happy to unpack new toys, we would go shopping for shoes, shirts, jackets and coats, often even the same ones. Among the most popular articles of clothing in our city shopping adventures were socks. I had a passion for a brand well known in Italy, famous for its brightly colored, striped socks with fun patterns that characterized my style: impossible not to notice them when I lifted my trousers to sit down.
The most significant episode I wish to tell in this context concerns the last days of his life, sure that he would not mind me sharing it with you.
His health had deteriorated, yet even during the period of his hospitalization, Rodolfo had continued to carry out his activities: he was conducting online sessions, making arrangements for training programmes and seminars, organizing meetings in view of the EFTA congress, of which he was President, to be held in Naples that same year. We talked at length about our future plans. I admired the exemplary way in which he coped with the limitations imposed by the disease on a daily basis. He did not seem to contemplate at all the possibility of not being able to cope, or at least he did not talk about it openly. I would not say that he denied the idea of death, rather that he exorcized it, looking at it from the less tragic side, perhaps because he still had such a will to live. Even that frugal meal we had together in the hospital on the evening of 31st of December was enjoyed and appreciated by his gourmet palate. It was the same for all of us, who were in the same dream: Rodolfo could not go away and leave us alone. Unfortunately, things turned out differently.
Before long, a transfer to the hospice was necessary, for supportive and accompanying therapy.
We had to get organized quickly, with his wife Daniela and his daughters. In our haste, we realized that Rodolfo had no socks on his feet and at that moment we could not find a pair. Well, it was at that very instant – as if to say, there's no tragedy that doesn't turn into a comedy – that I remembered I had a pair of colored socks in my backpack.
I promptly pulled them out and exclaimed: 'That's it, Rudy, no problem! That means I'll lend you mine, which goes really well with your pajamas! But then you'll give them back to me, right? »
A smile line appeared as a faint pattern on his dry lips, of life, not hope. I barely held back the tears. I had realized that he now had little left to live.
Since then those coloured socks have become the metaphor of our playful and eternal friendship. Hi Rodolfo, you owe me a new pair of socks!
I am also reminded of the time we were in Toulouse, at an event organized by EFTA. Rodolfo participated as a translator in a performance that my friend and colleague from Naples and I staged, simulating the conversation between a young psychologist looking for a School of Specialisation to enroll in, and a director with the intention of convincing him that his School was the best. Just like in one of those jokes where there is an Englishman, a Frenchman and a Neapolitan! So Rodolfo translated from one language to the other, without batting an eyelid at typically Neapolitan non-verbal expressions, to the hilarity of the audience and Mony Elkaim's fat laughter.
Conny Leporatti: We were in Rhodes for an Efta-Tic event, it must have been 2006. After a nice excursion to Lind, when the Efta meetings were over, a sailing trip around the island was organized. We sailed around Lind and were told that the boat would anchor so that we could swim. I remember that in addition to myself and Rodolfo de Bernart, Jacques Pluymaekers, Mony ElKaim and most of our European colleagues were present. All ages were represented. We were about to undress to enter the water and Rodolfo, winking at me, said « Get ready, you are about to see the Gotha of European Family Therapy in their underwear!« .
Carmine Saccu: In 1978, as an Institute, we organized a conference in Florence where for the first time the pioneers of Family Therapy from the United States met with the teachers who grew up in Italy, in the schools of Milan and Rome in a widespread context of social renewal.
Those interested in family therapy had gathered from all over Europe at the prestigious headquarters in Poggio Imperiale in Florence. The choice of place was spectacular with its « limonaia » (where lemons are stored for the winter), the rooms and halls full of frescoes and precious furniture. It had been the prestigious seat of the school of the royal princesses of the Savoia, the Italian Royal Family at the end of the nineteenth century. The headquarters was prestigious but the threats of Democratic Psychiatry made the danger of « Maoist interventions » real: they considered us slaves of capitalism because family therapy came from America, the bearer of an ideological vision. We were afraid they would smear the walls and paint the furniture, so we had to take out a huge amount of insurance (500 thousand lire at the time) for the three days of the conference. Luckily there was Rodolfo de Bernhart who at the time had finished his training with us and was a psychiatrist at the psychiatric hospital also enrolled in Democratic Psychiatry. He was a good mediator, he agreed « with them » to distribute leaflets at the entrance in which the guidelines of « political truth » were reiterated. They knew him, respected him and did not rage against the Conference and against us.