EUROPEAN FAMILY THERAPY ASSOCIATION
CONNECTING FAMILY THERAPISTS AND TRAINERS
(1948-2008) Australian social worker and family therapist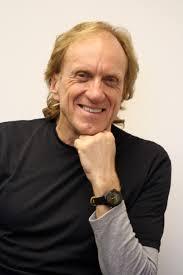 (1948-2008) Australian social worker and family therapist. He is known as the founder of narrative therapy and for his significant contributions to psychotherapy, source of very interesting and innovative techniques adopted also by other approaches (among many, the externalization of the problem). He founded the Dulwich Centre in 1983.
Deisy Amorin-Wood: Michael White had an endearing manner which came across in all my encounters with him. He had an organic ability to create calm and put people at ease. He used humor in his presentations through 'cheeky sharings', perhaps to hide his anxiety, but primarily to create connection with his audience. For me, being in his presence elicited safety and inner tranquility. The "Knowledge" I was expected to gain through my attendance to his seminars took second place. It took a greater level of importance the relational dance allowing my own connection with Self and the possibility to facilitate my "inner-sharings" in the space. I learned through immersion, connection and the permission to 'feel' and 'be'. He was knowledgeable, creative, and innovative, yet remained humble. He was humane. He introduced 'visibility' in the room, and the notion of 'existence'. He 'saw' people, and people in turn saw themselves. It was as if people were being shown the mirror for the first time. People would say, in that moment 'I exist'. Consequently, people ceased to view themselves as bags of symptoms, allowing the unpacking of layers and constraints that psychiatric labels had put onto them,  giving rise to freedom and the opportunity for the construction of an alternative and more affirming story line.
Ηaving Michael been a long-term advocate for people in public mental health settings, his approach gave me hope that perhaps other professionals working in these settings could connect with the notion of 're-personalisation', to again see people as people, giving rise to freedom and the opportunity for the construction of an alternative and more affirming story line.
Judith Landau: In 1977, At the first Israeli International Family Therapy Conference, I had been invited to present a plenary. My way of sharing the importance of considering transitions was to invite the entire audience to break into two role play groups: one the city, the other an African tribal setting. They enacted urbanization and the destruction of the values of the African family. It became apparent to everyone that without the oral history of the storytellers and the grandparents who provide nurturance, children raised in the city by parents (often single) whose primary role was discipline, lacked the connection to extended family and culture; the two prime factors in resilience and protection from self-harm. Michael White, a recent graduate at the time, said after this experience he understood the importance of the storytellers and their intergenerational stories. His model of Narrative Therapy began.