EUROPEAN FAMILY THERAPY ASSOCIATION
CONNECTING FAMILY THERAPISTS AND TRAINERS
Welcome to the home page of our association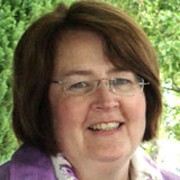 The European Family Therapy Association EFTA is an international nonprofit organization dedicated to linking, coordinating and promoting European national associations, institutes, and individuals in the field of family therapy and systemic practice. Here in our website, you will find the webpages of each of the sections of EFTA. The history and past events of our chambers can be accessed along with our upcoming events agendas.
The pandemic of Covid 19 has led to many systemic changes in all of our lived experiences, we have been constrained in our ability to meet our clients, colleagues, and students in person in our therapy rooms and meeting spaces. Telepresence, virtual clinics and webinars and hybrid ways of working and training have all become our new normal. Family Therapists and systemic practitioners have been creatively using these virtual spaces to extend and enrich our therapeutic practice and teaching.
Our next family therapy congress in Ljubljana, SLOVENIA will be in September 2022. The congress platform and submission portal is open at www.efta2022ljubljana.org From this portal you can access the congress information and register for regular updates about our conference.
We are looking forward to meeting again in person in Slovenia.
Monica Whyte
Agenda
Prochains évènements