EUROPEAN FAMILY THERAPY ASSOCIATION
CONNECTING FAMILY THERAPISTS AND TRAINERS
Response to Covid-19 and the ongoing effects of the global pandemic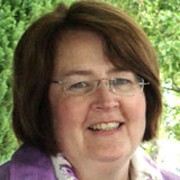 While the pandemic remains a global health emergency that we must be aware of in our daily lives to keep ourselves, our clients, colleagues, and students safe, we are entering a phase of living with a level of disease and also trying to emerge from lockdown in a safe way. What we know for sure is that the economic impact of the  virus will be felt by the economically disadvantaged nations and the most vulnerable groups within our societies.
The virus has challenged us to redefine our relationships with  technology, travel, and the physical spaces that we inhabit in our home and working environments. Many of our members will be returning to a changed working environment with less resources but many more demands as families struggle to come to terms with a future that was not expected could not  be predicted.
The lesson of history teaches us that a global pandemic has an impact on the mental health and emotional resilience of whole nations. You will see from the notifications on our website that systemic therapists are uniquely placed and have begun to document, research, and comment on this in the public and professional sphere.
On behalf of the EFTA board
Monica Whyte
Agenda
Prochains évènements